UPTEC startup wins european award in the Bio/Pharmatech category
UPTEC startup wins european award in the Bio/Pharmatech category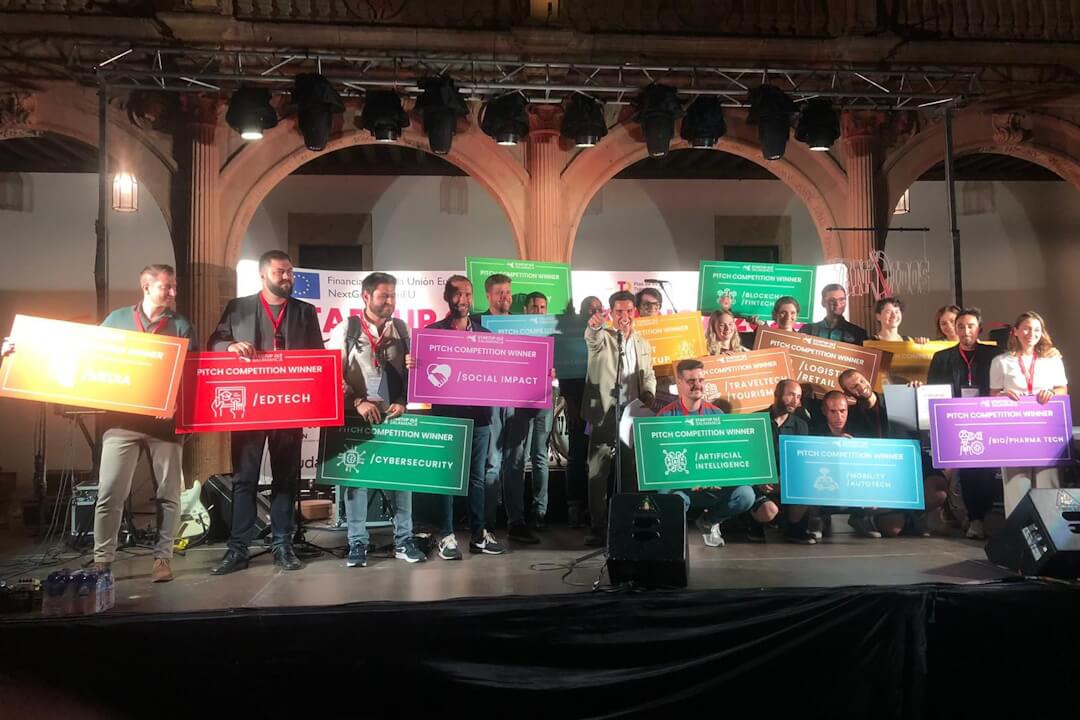 Beat Therapeutics won the competition with the innovative therapy for cancer treatment at Startup Olé Pitch Competition, in Spain
The project developed jointly by the Faculty of Pharmacy of the University of Porto (FFUP), REQUIMTE, Institute of Research and Innovation in Health (i3S) and the Portuguese Institute of Oncology, Porto (IPO Porto), participated in the 10th edition of the program of Spanish acceleration, and was supported by EIT Health, following the distinction at the InnoStars Awards, an initiative by the European Institute to support innovative startups in the health sector.
Beat Therapeutics develops more effective therapeutic options for patients facing aggressive cancers with reduced treatment and survival rates. The first drug candidate, a breakthrough therapy, shows great promise against the BRCA1/BARD1 interaction, a highly validated target in cancer treatment.
The uniqueness of this therapy lies in its exceptional efficacy, precision mechanism that guarantees safety, while successfully avoiding resistance and effectively eliminating chemotherapy-resistant cells, making it a true breakthrough in cancer treatment.
For the co-founder of Beat Therapeutics, Hugo Prazeres, the rapid growth of this solution is very gratifying. "When we first knew we were going to be on the finals, we got very nervous and excited. EIT Health has enabled us to reach this highlight and maybe that will put us a bit closer to our goals."
Startup OLÉ 2023 took place from the 4th to the 7th of September, and throughout its history brought together more than 40 thousand participants from more than 120 countries, more than 1,500 startups, scaleups and spin-offs, more than 1,200 speakers, and more than 300 companies and investors with investment portfolios exceeding 100 billion euros.