Sustainable off-grid cork bedroom experience arrives in Mirandela
Sustainable off-grid cork bedroom experience arrives in Mirandela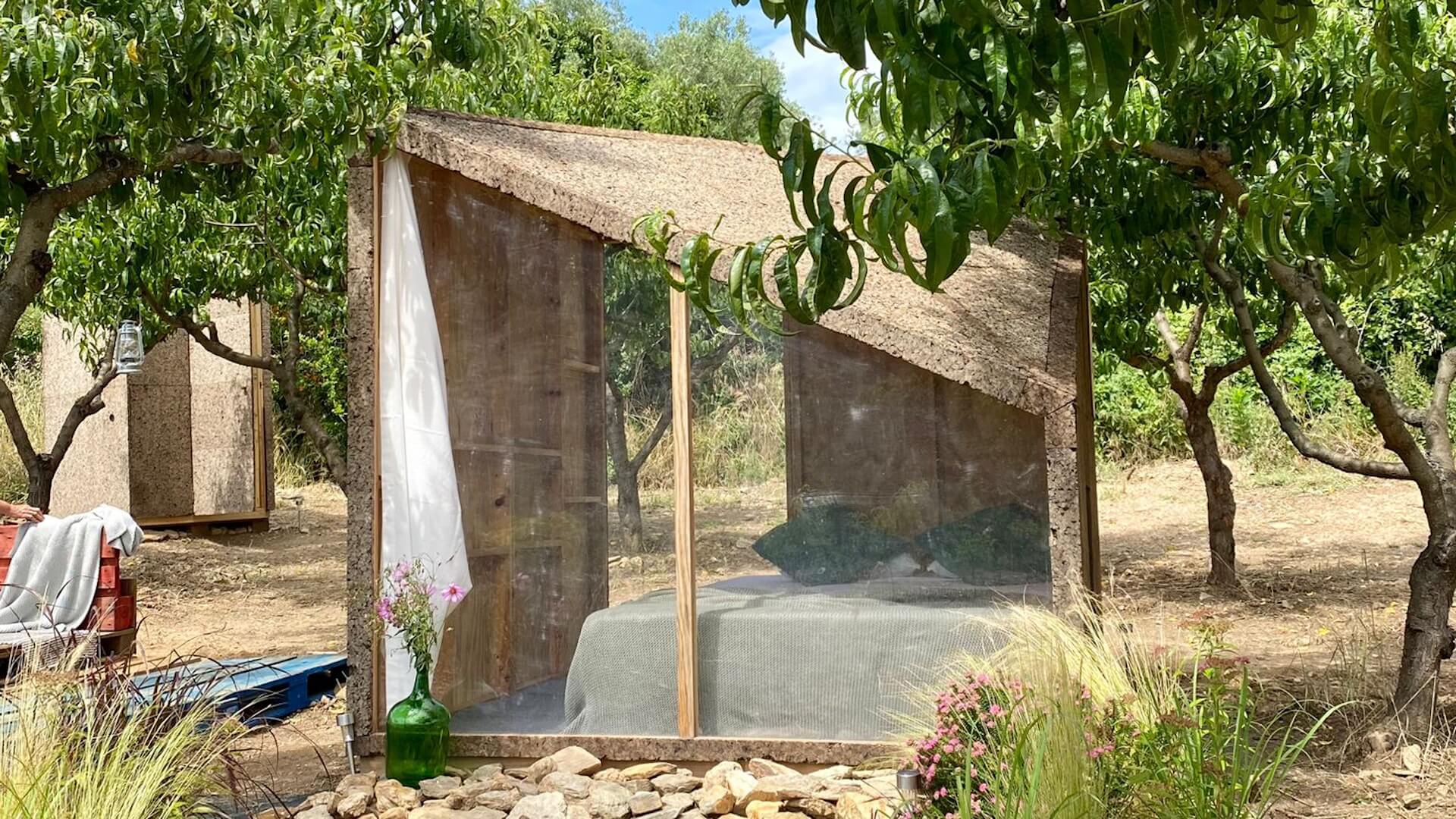 A Cork cube for immersion in nature created by a startup incubated at UPTEC is installed in Trás-os-Montes after being in the Douro Wine Region, Gerês and Cabeceiras de Basto. 
Ecocubo continues expanding towards Trás-os-Montes, where it has installed its latest overnight cube in Quintas Mirandela, near the Tuela River. The startup incubated at UPTEC – Science and Technology Park of the University of Porto continues to offer a unique experience that combines relaxation with sustainability.
The 4m2 cube is wholly dismantled, autonomous, ecological, and based on sustainable tourism concept. It works without any connection to the mains: the lighting is provided by rechargeable lamps, and the cork toilet is wholly autonomous and ecological.
Made of wood and cork – a 100% natural and Portuguese material – the cube aims to create a symbiosis between architecture and nature, built and natural, integrating a pure form with tree bark into the landscape. This connection enables sustainable stays in new places and the creation of off-grid experiences with no negative impact on the environment and a positive impact on the local community.
After being in the Douro Wine Region in 2022 and in previous years in Gerês and Cabeceiras de Basto, Ecocubo is now in Mirandela until September 2023. In this new location, metres from the Quintas River beach, guests can enjoy this minimalist hideaway on an estate where high-quality wine and olive oil are produced. The first bookings will be welcomed with a basket with selected local products such as artisan wine, organic olive oil, homemade bread made by the owner, butter and jams.
Surrounded by peach trees, the comfort of this experience is available until September, with prices ranging from €75 per night to €60 per night if you stay two nights in a row. If you want to last three or more nights, the price per night goes up to €50. The campaign currently in force allows one person to enjoy this experience for €120 instead of €150, and they can stay two nights in this spot with the basket offer. Bookings can be made online via the Ecocubo website (www.ecocubo.pt) or the Airbnb platform.