Ford selected UPTEC's startup to make the biggest European factory more efficient
Ford selected UPTEC's startup to make the biggest European factory more efficient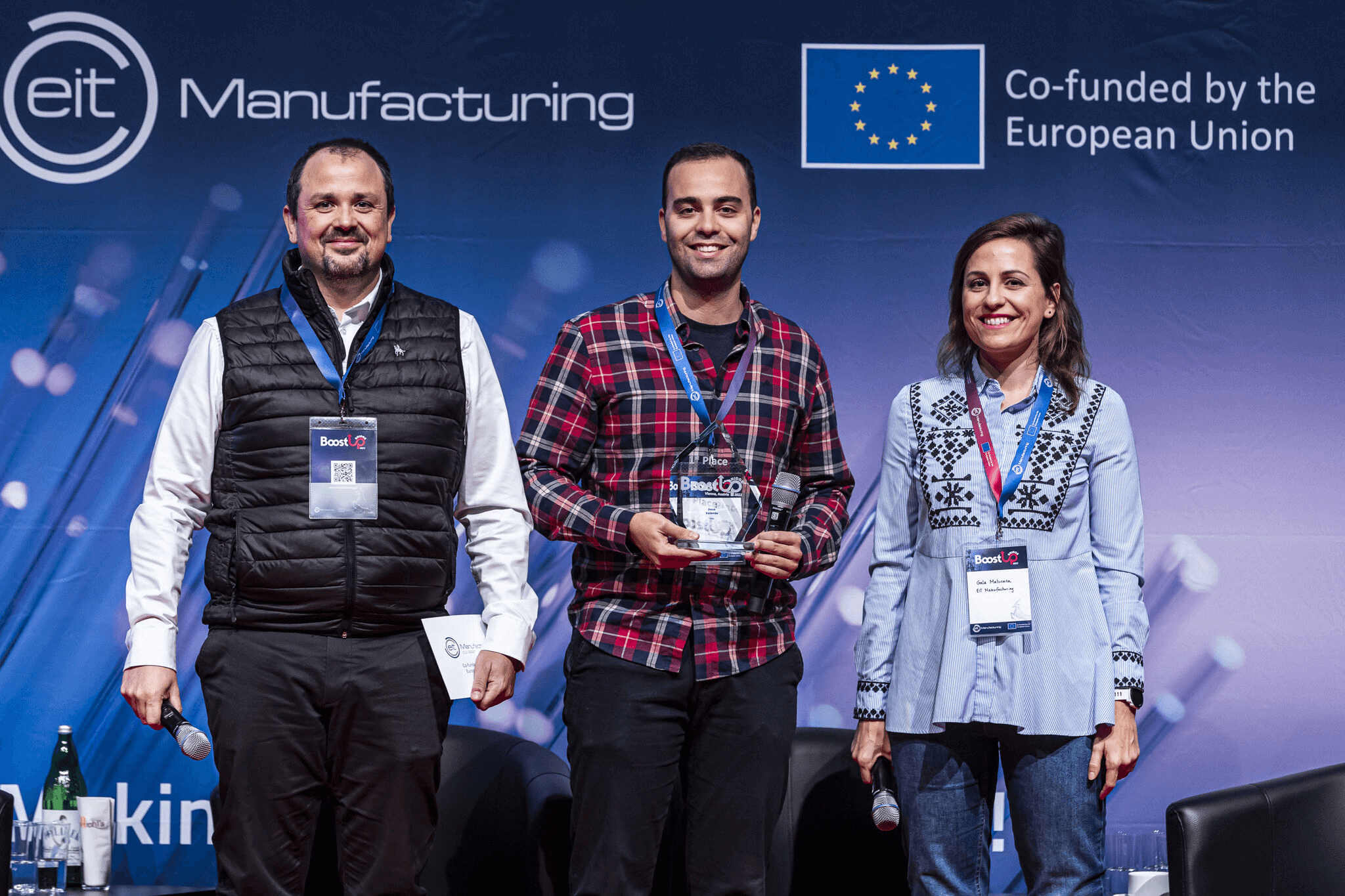 Azitek has produced an asset tracking system that aims to reduce losses of returnable transport items by up to 7%
At the end of 2022, Azitek stood out among 150 startups and won the challenge launched by Ford at BoostUp! Bridge 2022 Grand Final, an initiative of the European Institute of Innovation and Technology (EIT) Manufacturing. The distinction earned him a prize of 30 thousand euros for developing the Internet of Things (IoT) solution that he is now implementing at the Ford factory in Valencia.
Azitek's solution is currently tracking around six of the 20,000 KLT plastic containers – small load carriers – responsible for transporting materials and goods between the different locations of the factory based in Spanish territory. Radiofrequency technology makes it possible to automatically detect boxes in real-time, obtain their place, carry out instant inventory, receive warnings regarding the scarcity of these materials, and produce performance indicators – such as the speed at which the rotation is being carried out of boxes with components between different locations –, carry out the process of washing the containers, among other data. This data is collected through readers in the assembly line, warehouse and container washing areas.
This procedure makes it possible to solve the problem of carrying out a manual inventory, a process that is prone to errors and which leads to an annual loss of 7% of the boxes used, which is reflected in financial losses for the companies that buy them and that need them, to function efficiently.
For the CEO of Azitek, José Francisco Valente, the next step to be taken at the Ford Motor Company plant in Valencia is to expand this solution to the remaining containers and other logistical partners of the car manufacturer. "Our solution has been successful, and the implementation has gone very well. The next step is to expand the system to all KLTs and more types of returnable containers and expand coverage to other Ford logistics partners. In the future, our ambition is to solve this problem at Ford plants worldwide."
In addition to Ford Motor Company, Azitek applies this solution to rubbish bins in Porto, through Porto Ambiente, and at the Lingote factories. They also offer solutions for industry in ​​process automation, with Bosch, BorgWarner, and Gestamp, among others, as customers.