Go back
rheINforce Optimal Performance
rheINforce Optimal Performance
Objetivos de Desenvolvimento Social
We aim to deliver meaningful experiences through great design, awesome development and remarkable content.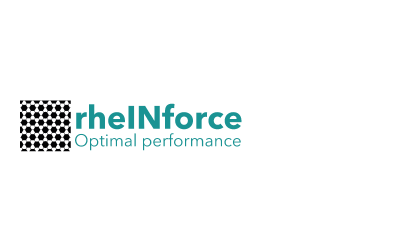 rheINforce Optimal Performance
UPTEC Asprela I
The company rheINforce Optimal Performance, Lda. intends to exploit commercially the technology developed and patented by its founding partners, Francisco J. Galindo-Rosales and Laura Campo-Deaño. This technology allows to develop new materials with mechanical properties customized and optimized for the application where they will be used, either for shock, vibration or noise damping.Our technology gives added value to materials that do not have it (such as agglomerated cork or silicone), so they can be used in high-tech applications. In addition, the technology also enables the development of new products with optimal performance, tailored to the specific application and user, allowing a greater competitive position as well as creating new market niches.